Relationship Enterprise

Fong-Yi Group
Fong-Yi professional integrated team, adhering to the spirit of Fong-Yi, starts from construction and have built more than 13,000 households. The team has won the Public Construction Golden Quality Award in Planning and Design Category and Construction Quality Category. As for customer service, Feng Life has been devoted itself to cultivating communities for many years and is the four-time winner of the "Community Promotion Award" of good quality apartment evaluation hosted by Taichung City Government.
Consecutive

18

Years x 106 Public Construction Golden Quality Award
With the blessing of God, Fong-Yi continues to expand its business realm, covering business office, hotels, logistics, security companies, and art and culture. The diversified business enables us to provide each customer with exquisite services to satisfy different needs.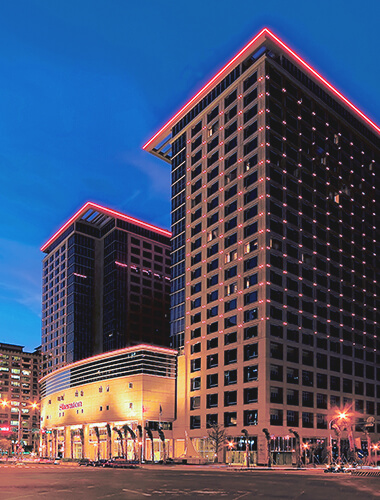 Sheraton Hsinchu Hotel
The Sheraton Hsinchu was the first 5-star hotel established by an international chain in the Hsinchu area. Marriott are known for their internationally recognized, award winning architectural style and their guest-oriented service culture. The Sheraton has become a distinguishing landmark in Hsinchu.

Fong-Yi Sheraton Hsinchu Hotel operates under a license issued by Marriott, and is further the second Sheraton Hotel for the brand in Taiwan.